blis-online
The new management platform for commercial sites
blis-online stands for "Business Location Information System" and offers a modular system for marketing, monitoring and managing commercial sites and real estate.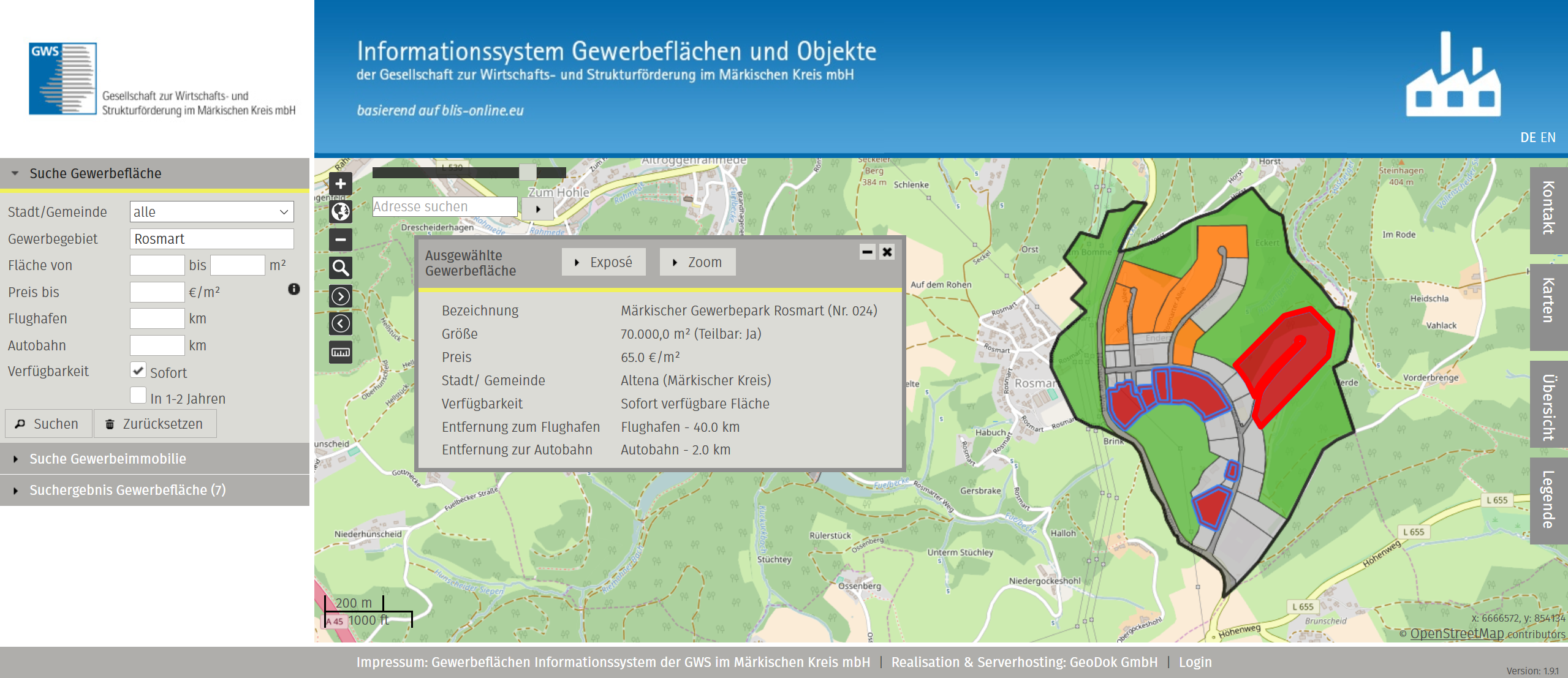 blis-online's attractive appearance conceals a powerful and comprehensive planning and management tool-box for both, business promoters and planners. Over 300 German and international clients benefited so far from blis-online's innovative approach.
Facing today'scomplex challenges of commercial site development, blis-online provides the following added values:
Plot-based presentation (map and criteria-oriented)
Site balance sheets on demand (e.g. current, short-term and mid-term available plots)
screening of new potential sites
support in reusing brownfields
monitoring of sales and enquiries
overview of settled businesses and regional clusters
prognoses and demand assessments as a basis for regional spatial planning
internal CRM-system of potential investors and businesses
automatic reminder function
commercial real estate management and (on request) cooperation with real estate agents and commercial real estate portals (e.g. ImmobilienScout24 in Germany)
online interfaces to local, regional and national government portals
standardized interfaces to (geo)information of a wide variety of governmental and commercial sources
App for mobile devices
blis-online is modern, cloud-based, modular, flexible, easy to personalize and integrate and immediately ready-to-use.
Our 'data-at-the-source' approach avoids parallel and isolated structures as well as multiple duplications. For the client this means a truly cost-efficient and integrated solution.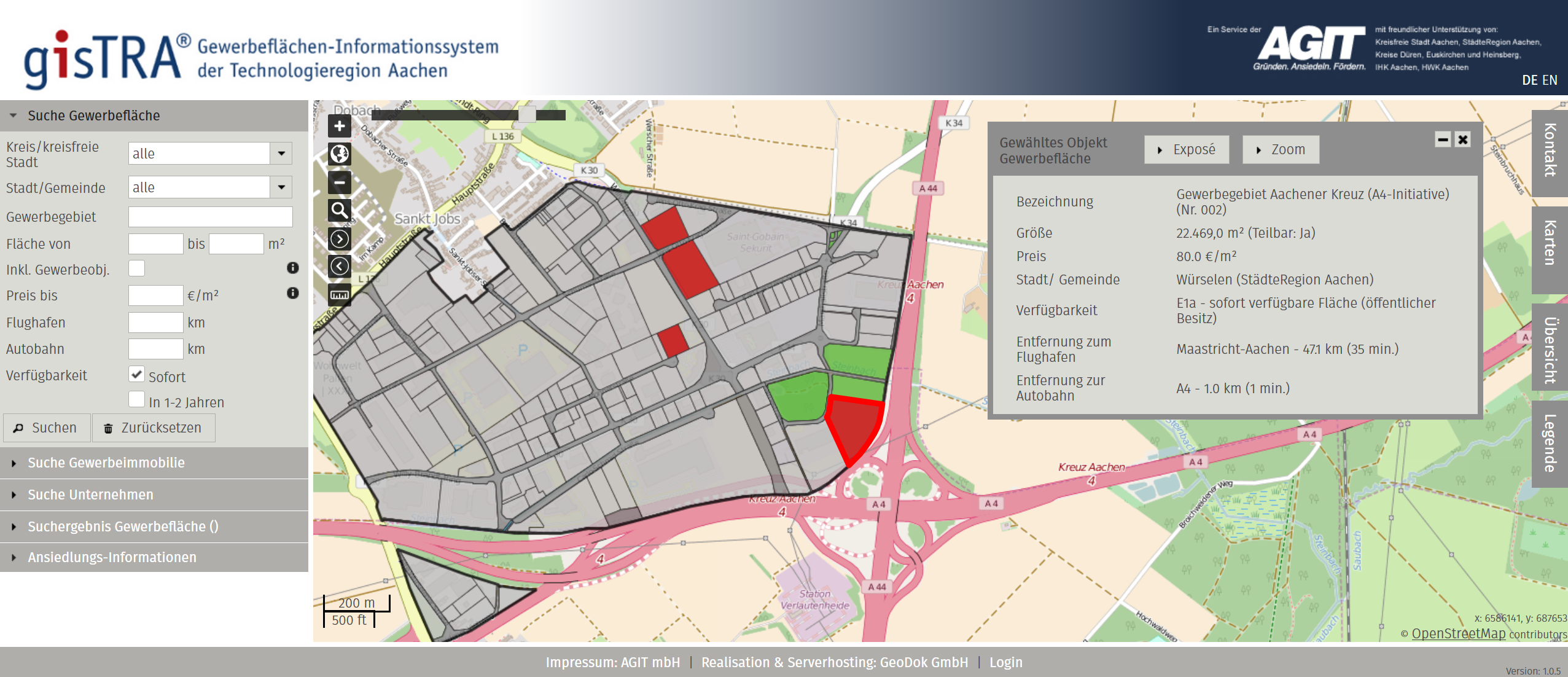 Role model for a regional business portal created via blis-online (including regional and municipal subsidiaries) gisTRA® – Gewerbeflächen-Informationssystem der Technologieregion Aachen (www.gistra.de).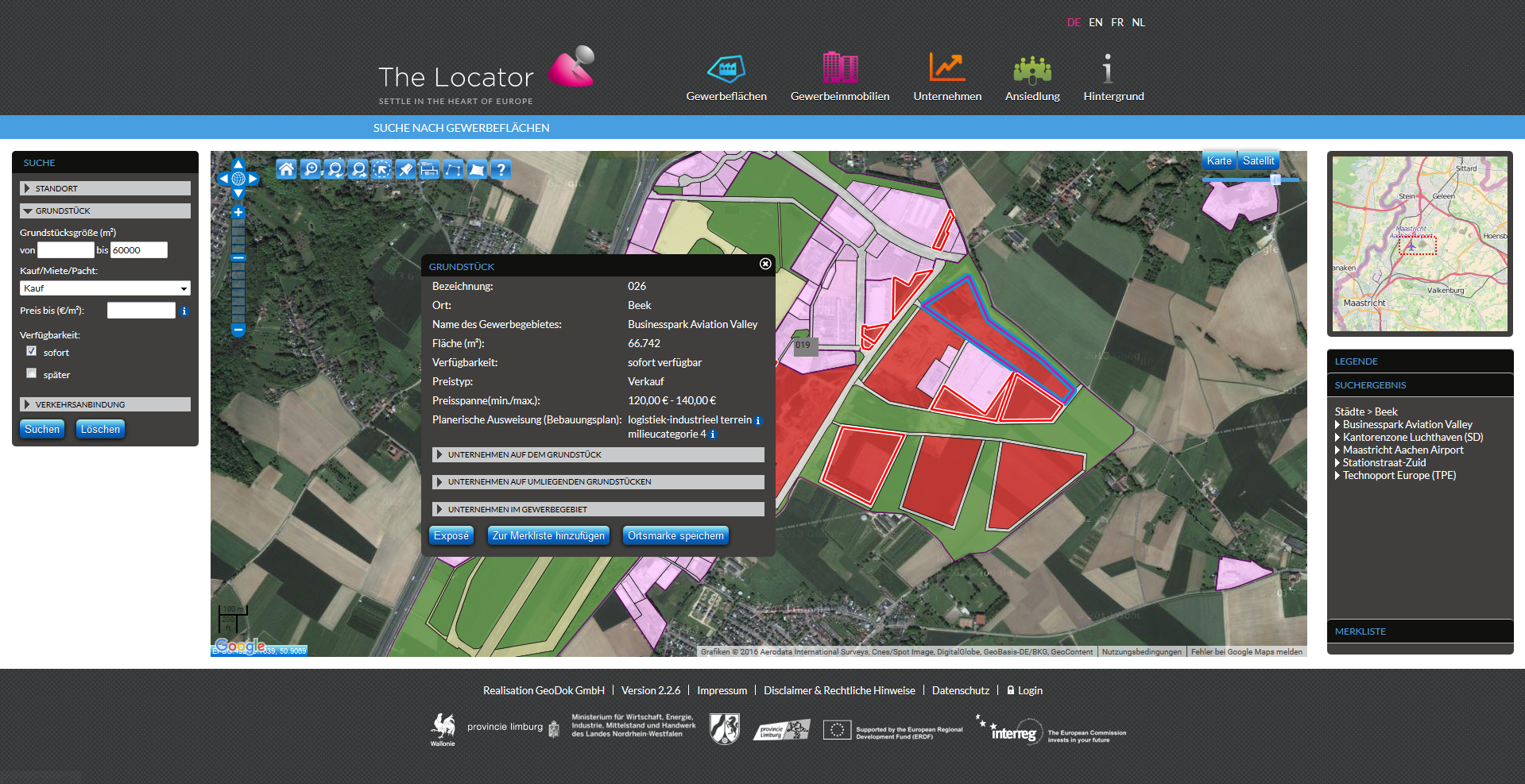 "The Locator " is the first comprehensive cross-border location information system in Europe. It was developed as part of an INTERREG project and combines two GeoDok platforms, namely gisTRA® on the German and REBIS on the Dutch side of the joint national border, as well as two other regional systems from Belgium.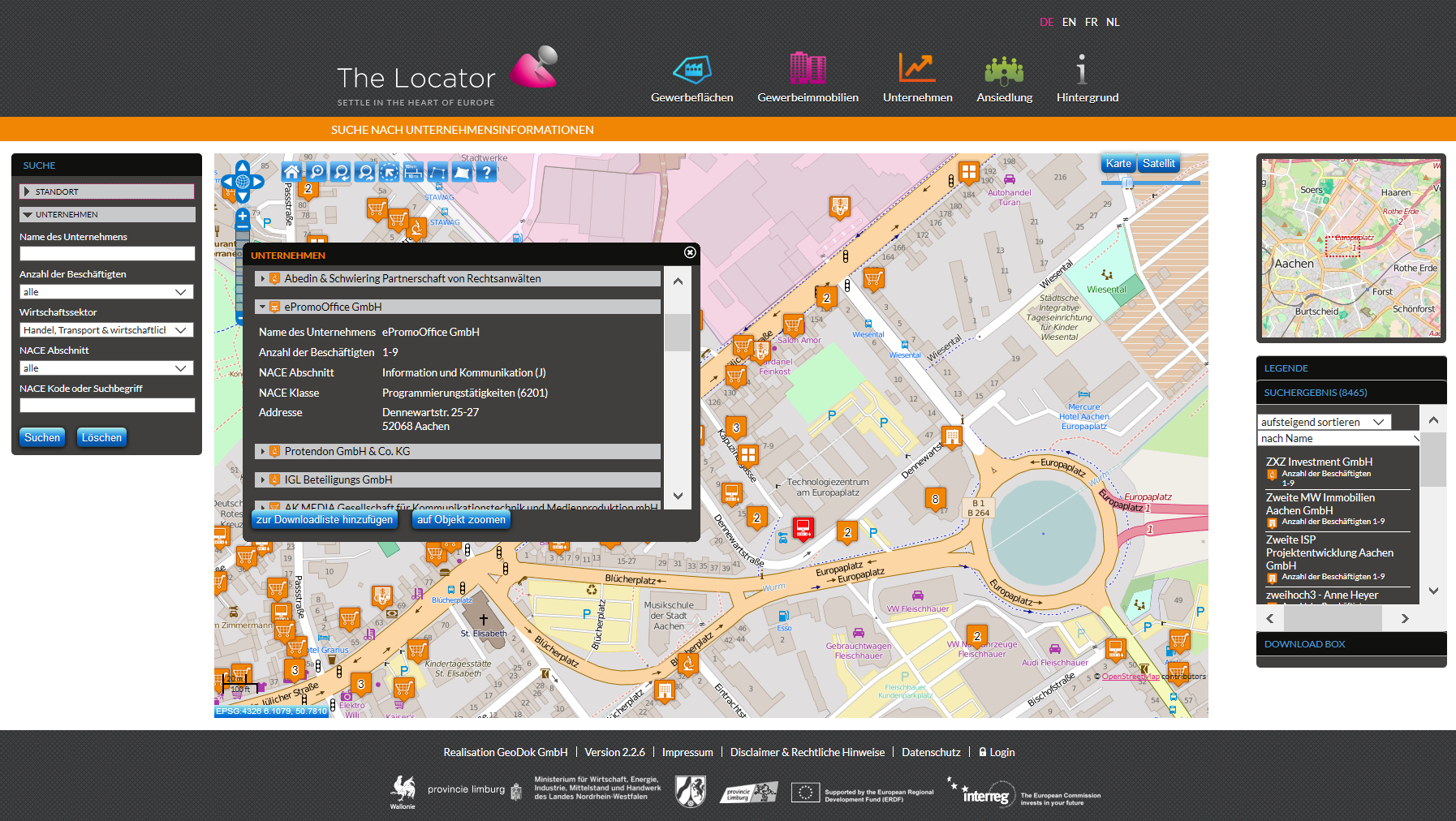 From project to product: Many modules from The Locator have already been incorporated into blis-online (www.the-locator.eu).
The images show two marketing of views: the search for industrial sites and company informations.